Connect Discord To Your Xbox Now & Enjoy Xbox 'Pawry' All Night!
Wed, 09 21st 2022, 11:51:51 AM Posted By Nimi Qaisar
Create a Discord room on Xbox too. Yes, you can voice chat with your Discord buddies while exploring the battlegrounds of Xbox. Try this exciting feature, check out 5 simple & easy steps to connect your Discord with Xbox consoles. Right here
The world has been made smaller through the wires of connectivity. The human race has garnered fascinating technological revolutions in a very short period of time. Well if such big stuff is happening! Then why not a small course of Discord & Xbox collab then?
Don't you want to connect your discord buddies to the multiplayer games on Xbox right away? I mean sharing the game links & then connecting them through zoom or any other video-sharing platform is quite hectic.
Source:www.reddit.com
Here's a short & easy way to connect your Discord on your Xbox.
Discord has finally offered a voice chat feature for Xbox players. Once you set this up, you won't have to join over any other chat while gaming. Xbox players will be able to chat with one another without any external buzzing.
So what do you need for Discord x Xbox Chats?
Smart Phone

Xbox Mobile Application

Discord Mobile Application
Steps to Connect Your Xbox to Discord:
Source:www.techcrunch.com
Step I: Open Discord Profile on its Mobile App. It is situated at the bottom right corner of the app.
Step II: Scroll and click the Connection tab from the drop-down menu.
Step II: Further on the top right corner you'll see another Tab– Add. Click the Xbox option from its drop-down list. Once you do that, you'll receive a prompt on your phone showing the linking process.
Step III: Follow the process and log into your Xbox account via the Discord app. Once the link is complete, another prompt will pop a message to download Xbox Mobile App on your phone (if you've downloaded it already then you're good to go!).
Step IV: Once everything is linked, you have to join the discord voice channel from your phone. Everything is done now. Just click on the 'Join on Xbox' option over the Discord mobile app.
Step V: This will take you directly to Xbox mobile app, and there, you'll slam over the 'Transfer Voice tab' option. Viola! You can chat with your friends on Discord through your Xbox now.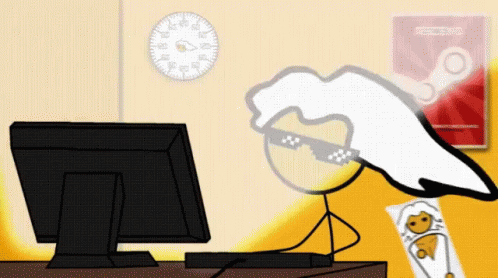 Source:www.tenor.com
NOTE: You can also connect your Xbox & Discord voice channel with a PC too. To do that, you just have to scan a QR code using the Xbox Mobile app.
Enjoy a cool Xbox 'pawry' with your Discord buddies now! You can hoop in for more news on gaming, gadgets, blockchain games & esports over Jagran Play.
Nah Nah! Don't thank us, just share it with your friends & enjoy. That'll be our pleasure. Yes, we are this generous-kind-a-people you wanna hang with!