Call of Duty Zombies Fan Finds Out a Hilarious Trick With Paralyzer Wonder Weapon| Check it Out
Mon, 09 12th 2022, 7:08:01 PM Posted By Nimi Qaisar
A Redditor revealed a silly yet hilarious trick in Call of Duty Zombie over the Black Ops 2 map. Everyone was amazed after trying out this absurd maneuver. Find out how you can mimic this Call of Duty Zombie trick on your own in Buried map. Read Along
A random gamer was messing around in the Call of Duty: Black Ops 2 map with his friends when they found a unique trick that was super new to the players. It is a silly trick with Buried's Paralyzer Wonder Weapon that hasn't been explored before yet.
No wonder many fans may have thoroughly dug into all the maps of Call of Duty for clues and secrets. But this little fan came up with a completely new trick within the Black Ops 2 map that no one has tried before.
Those who are eagerly waiting to try this maneuver, first need to acquire a Paralyzer Wonder Weapon for setting this trick in motion. To have more clarity it looks a bit like this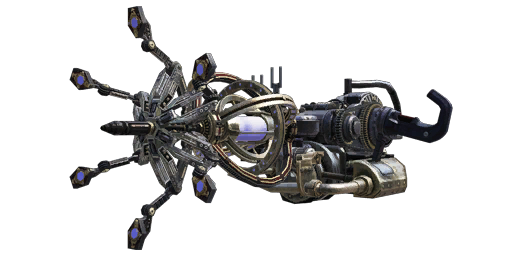 Source: callofduty.fandom.com
And if you do own the deadly Paralyzer Wonder Weapon in the Call of Duty Zombies then you are all set for the next move. We may say there have been various Wonder Weapons in CoD over the years, but the Paralyzer is amongst the most original weapons of its league.
The main feature of Paralyzer Wonder Weapon is to slow down the undead till they die.
They also have unlimited ammo, making it a high-round powerhouse machine gun to sail through the match.




Players can even fly around the map if they jump while shooting the ground. That was the best trick of this weapon that has been violated by gamers including me too!
What is the New Trick?
This new trick of Call of Duty Zombie extends a bit more than just flying. A Reddit user- Shadowassassin14, showcased this trick for the first time at the most effective camping spot on Buried: the Juggernog alley.
Steps to Mimic the New Trick:
Recharge your Paralyzer & signal your teammate to be ready for action.

Once the gun is set to shoot, you back up to the perk machine and tell your teammates to do a dolphin dive while the Paralyzer is being fired.

You'd witness it moves their ally forward, and they explode once they land on the ground(yeah! That's the twist!)
If your teammate is not a fan of exploding themself then don't tell them prior!
Even this Redditor's teammate & Shadowassassin14 were so blown away by this move, that they screamed an excited "yo" on its happening. Check out on your own!
Of course, you can theoretically use this Paralyzer trick to trigger PhD Flopper explosions without jumping off a high-up area. In a way, it does limit its practical usage if you do this.
CoD: Zombie fans have been playing Buried for over nine years now & many players always learn, explore & share something new about the map. This time, the Redditor's discovery, with over 1600+ upvotes over the clip has surely cracked a viral space for its trick!
Wrap Up
This new & absurd trick to make your teammate fly & explode is surely a hilarious one that may not change any of your hard-core strategies for the matches in Buried. But a large group of Call of Duty Zombie geeks definitely enjoyed learning this new trick on the classic map. And once in a while, you do feel like bombing your crew especially when they miss a sweet shot!
To know more interesting info about free online games, Gadgets, Blockchain games & esports please visit Jagran play. Pinky promise! We won't shoot you down.