Twitch is Going to Ban Stake.com & Other Gambling Sites in October
Thu, 09 22nd 2022, 11:33:01 AM Posted By Nimi Qaisar
Twitch took a bold stance after a community controversy over gambling games & streamers went viral. Many streamers threatened Twitch with boycotting. Read more to Know Which Gambling Websites Got banned on Twitch & why?
Depressing news for the growing website that deals in gambling over Twitch. As Twitch recently announced a ban on some online gambling platforms. This whole scandal began with the controversy around the subject of some streamers who scammed people for money over Twitch.
Popular streamers like Imane "Pokimane" Anys, Matthew "Mizkif" Rinaudo, and Devin Nash threatened Twitch by boycotting the streaming service platform for ignoring the issues around streams & scamming queries. Finally, Twitch took strict action against gambling sites and gambling sponsorships being offered on its platform without any authenticated monitoring.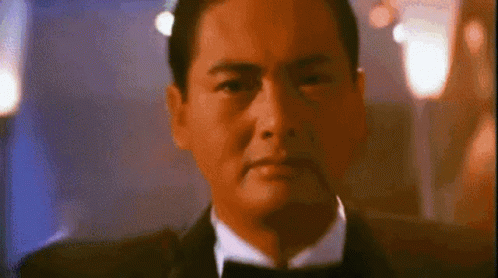 Source: www.tenor.com
The issue of gambling on @Twitch should have resolved months ago with a platform wide ban. I left Twitch over this issue and still feel the exact same as eight months ago when I originally took that stand. Gambling is horrible for the platform. Get rid of it.

— Devin (@DevinNash) September 18, 2022
Twitch released an official statement on Twitter regarding the ban of several streaming channels that deal with online gambling, specifically websites that accept unsanctioned slots, roulette, or dice games.
Streamers will also be barred from sharing any sign-up links or codes for gambling websites over Twitch posts after 18th October 2022.
Who Got Banned on Twitch?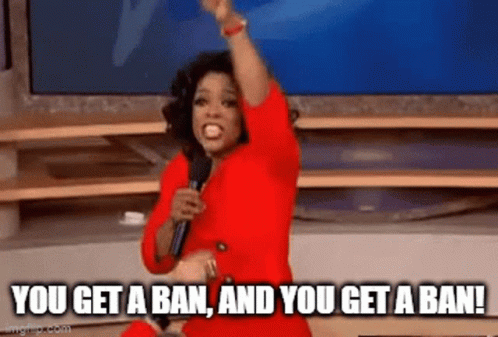 Source: www.tenor.com
Currently banned websites on Twitch include-
Stake,

Rollbit,

Duelbits, and

Roobet
The list will keep expanding as the company identifies any new gambling website on Twitch.
What Games Are Still Available on Twitch?
Websites that aim towards sports betting, fantasy betting, and poker will continue to be allowed, New rules will be implemented for more secure transactions. These regulations will take effect from October 18th, 2022.
An update on gambling on Twitch. pic.twitter.com/lckNTY9Edo

— Twitch (@Twitch) September 20, 2022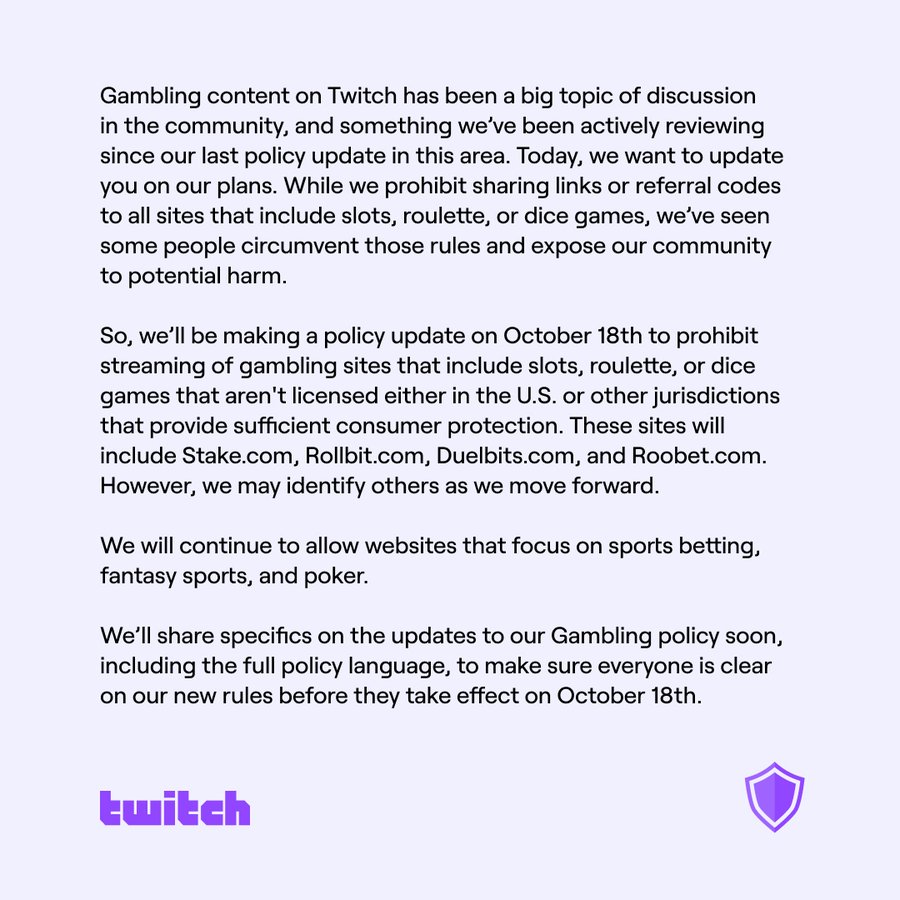 Why Twitch Banned Gambling Channels?
A streamer named Abraham "itsSliker" Mohammed scammed Twitch users to gamble off-stream. According to the reports, this streamer forged both content creators and fans on Twitch & shammed over $200,000 under the pretense of financial hardship. Though, he did post an apology video, later on where he admitted that he lied to gain more money for offline gambling.
Considering all of these mishappenings that were slowly snowballing on the platform. Twitch took this bold stance over unsanctioned gambling sites in the United States. But many players who either stream gambling games or get sponsorship from companies like Stake, xQc, and Trainwreck, argued over targeting only specific gambling websites & leaving sports betting out of the banning radar.
Wrap Up
Let's see what more gambling games will be trapped on the banning radar of Twitch. Till then you can explore our free, "legal" & "secure" cash games on Jagran Play. You can also try our fantasy sports games & win exciting cash rewards.
Stay tuned for the latest news related to gaming, gadgets, cheat codes, blockchain games & esports only on Jagran Play.
Share this post & Warn your friends on Twitch about this ban & more.