Check Out 6 Free Games to Stream on Amazon Prime Gaming For September Only
Fri, 09 2nd 2022, 6:23:03 PM Posted By Nimi Qaisar
Golden Month of September is here & Amazon Prime Gaming is offering some really exciting games for free. Non-Prime users can also enjoy this deal with a 30-day free trial of Amazon. So don't hold back! Get All Info regarding the best games to play on Prime Gaming For Free right here
There's a good deal going on Prime Gaming Channels for September & You shouldn't be missing this golden opportunity at any cost. An intense game-streaming lineup is live now for Amazon Prime members to enjoy. It is even giving the Prime subscribers an extra credit for accessing six games at no additional cost this month.
Don't get teary, you can also get a 30-day free trial of Amazon Prime Membership. Either way, this deal is also available till 30 September so it will serve 'your' purpose. You'll receive a refined mixture of new and old games tuned in with a few racing ones, and bulk of action RPGs exclusive for Prime members over their cloud streaming service. I mean it's a lot FOR FREE after all!
You can easily stream these games on PC, Mac, iOS, Android, Amazon Fire devices, and also over some Samsung TVs.
So, Here's a list of games available on
Amazon Luna Prime Gaming Channel for September 2022
For those who don't know, Amazon Luna and the Prime Gaming channel are both included with Amazon Prime memberships. And these thriller games are offered to Prime Gaming subscribers through the Luna streaming service as part of their membership. It will not be up for downloads & you can stream the adventurous collection of Prime Games only till September 30. So Buck Up bruh!
Earthworm Jim

EVERSPACE

Ys IX: Monstrum Nox

Hot Wheels Unleashed

Riptide GP: Renegade

Yooka-Laylee & The Impossible Lair
Unlike the old times, when eight games were up for download on Prime Gaming and keeping them for future fun was easy, these fabulous games are only playable via Amazon's Luna game streaming service till September 30. Further they'll be swapped out to welcome a new batch of titles. So Yeahhhh! IT IS THE TIME TO HURRY UP!
Not to Miss Games in Prime Gaming
Ys IX: Monstrum Nox
Source: https://store.steampowered.com/
It is one of the biggest games you can grab in the Prime Game streams this month. Being an action RPG created by the Japanese development studio Nihon Falcom, surely you can expect refined graphics with an amazing storyline. Players play the role of Adol Christin, an adventurer who gets trapped in a strange city filled with unique monsters. You can also bring on other characters for aid in a group-run battle, and unlock new arenas to explore.
Everspace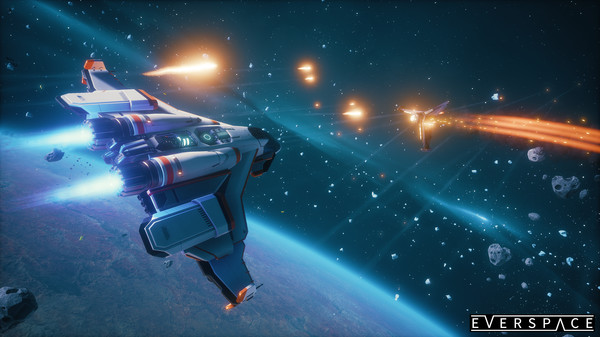 Source: https://store.steampowered.com/
Everspace is also an amazing journey of space where roguelike gameplays takes you back to the time of Star Wars. You have to surpass multiple stages. By collecting the credits you get to buy some upgraded & fancy ship parts after each death.
If you are not much into action or RPGs then try out a 2D platformer space in Prime Gaming.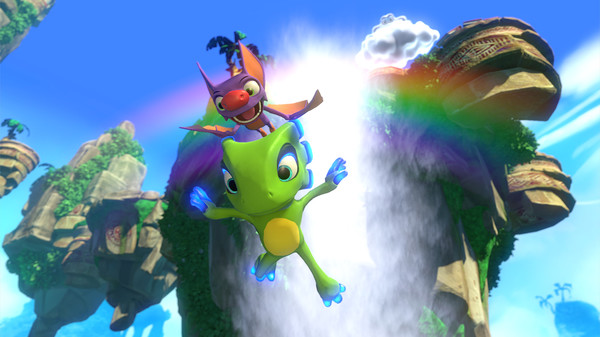 Source: https://store.steampowered.com/
Yooka-Laylee & The Impossible Lair is the best starter game that you can jam in your steps initially. Just for a trivia hunch, the developers of this game worked on epics like Donkey Kong Country and Banjo Kazooie before. There's also an action-platformer in this series entitled Earthworm Jim. Featuring slothful humor and cute graphics it is definitely a '90s classic that you should try at least once.
For Racing Riders! Hot Wheels Unleashed and Riptide GP: Renegade is also a streamable game to play this month on Prime Gaming. Just like, those cool & funky toys, Hot Wheels Unleashed is an amazing arcade racer game with tons of cars and tracks to drift along. Whereas, Riptide GP: Renegade, on the other hand, is a water-based racing arena where players battle out over the futuristic jet skis called "hydro jets." to win the race.
Wrap Up
Altogether, it is the high-time when you explore streaming games if you haven't before. And if you did! Well, there's no need to repeat that they are AWESOME. So make no more delay, and scroll up the exciting list of Prime Gaming for September & be ready for an enormous thrill bashing your game shelves this month. Aww! You felt a Lil gratitude! Fire your crazy, lovely, amazing & intellectual ideas about what we must cover next over the Jagran Play Gaming Blogs. We'll be delighted to get your DMs, unlike your crush!