Hurry Up! Just 1-Hour Left To Claim Free Cyberpunk RPG Platformer Dex on GOG(Limited Time Offer)
Mon, 08 29th 2022, 5:22:27 PM Posted By Nimi Qaisar
Grab Free Cyberpunk RPG Platformer Dex on GOG Website with some mind-blowing discounts on games like Noita (50% off), Invisible Inc.(75% off), A Plague Tale: Innocence (80% off), & Cyberpunk Platformer Dex (Limited Time Offer)
GOG.com is giving away a sale entitled The GOG Sale, with some massive discounts on some of the most renowned game titles. Games like Noita (50% off), Invisible Inc.(75% off), A Plague Tale: Innocence (80% off), & Cyberpunk Platformer Dex( Free to Claim) & its Deus Ex GOTY Edition(86% off, making it huge pick at just 97 cents i.e approx ₹78) are available at eye-opening prices.
It will stay until 6 am PST, 11 pm AEST, or 6:30 pm IST on August 29. To claim a free copy of Dex on your GOG account hurry up! This is a limite time offer on such a new & exciting game that you might not get later on.
Cyberpunk RPG Platformer Dex was first launched in 2015 after being crowdfunded on Kickstarter. There developers Dreadlocks Ltd said,
"The levels and gameplay are non-linear and feature alternative solutions to each problem and obstacle. In other words, the game injects the poison (a problem, an enemy, an obstacle) and offers various antidotes (skills, abilities, equipment). The rest is up to you. In our vision, this is what makes an RPG a true Role Playing Game – the freedom to choose how to do things."
They also added, "..reminiscent of Castlevania or Metroid titles with a smattering of the Deus Ex and Splinter Cell series."
The arena of Dex involves Harbor Prime, a city more like what you've witnessed in Blade Runner and Neuromancer. You can be an assassin, a gunfighter, or a hacker. Just be good at it! Otherwise, it would be hard for you to make your own mark. The hacking-verse system provides swapping to an avatar in cyberspace where you battle up the countermeasures and viruses to get access to devices that can be easily overloaded, or deactivated for stealing the data.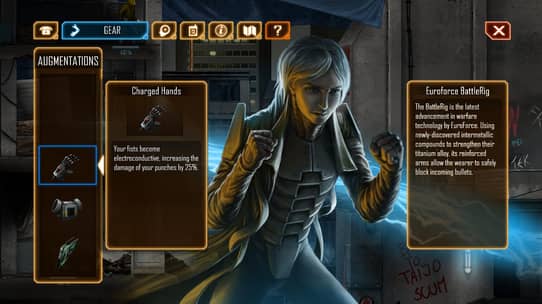 There are some more exciting deals on Gog.com, have a look.
Wrap Up!
I hope you've found something useful to get ahead in the game & claim more free games to play next time! Such effective games not only give you extra control but also enhance your gaming experience entirely! As some thinkers said- "Winner don't do different things, they do things differently" You can also level up your gaming skills through regular updates! So binge our Jagran Play for the latest gaming news, Blockchain games, Esports, gaming reviews & more.