BMW Vehicles Partners with AirConsoles Offering New Form of Casual Gaming For 2023
BMW vehicles will feature a new form of gaming where users can turn their smartphones into console controllers & enjoy various games inside the vehicle just by scanning a QR Code. Know what more AirConsole is offering in BMW?
The AirConsole technology enables games to be instantly delivered Over-The-Air (OTA) and possess their control using smartphones.
Now, BMW Cars will also offer an innovative mode of gaming where you can transform your smartphone into a controller & use your BMW screens as a video game monitor to enjoy a limitless world of online free casual games.
Source: electrek.co
To offer this incredible form of gaming, BMW announced a partnership with AirConsole in the BMW Startup Garage program, starting next year (2023). According to the vehicle giants, these games perfectly fit, the BMW Curved Display and offer a diverse catalog of games for users to enjoy.
Users can directly access the vehicle entertainment system through just a single browser sync. You don't necessarily have to even download The AirConsole app. The games are instantly delivered over-the-air (OTA) and controlled using smartphones. It is super easy to navigate & enjoy.
Also Read: AirConsole Gaming| How to Join More Friends| What Games are Offered & More
BMW Group Connected Company Development SVP- Stephan Durach, stated:
"With AirConsole we will leverage innovative technologies combined with a broad variety of fun and multiplayer games. This will make every waiting situation inside the vehicle, such as charging, an enjoyable moment."
Adding to that N-Dream- the company behind the AirConsole's CEO Anthony Cliquot said
"We are extremely proud to spearhead gaming inside vehicles with BMW and are excited to create new games for in-car entertainment. Our ingenious architecture coupled with the ease of access of our platform will change the way people get entertained in their vehicles."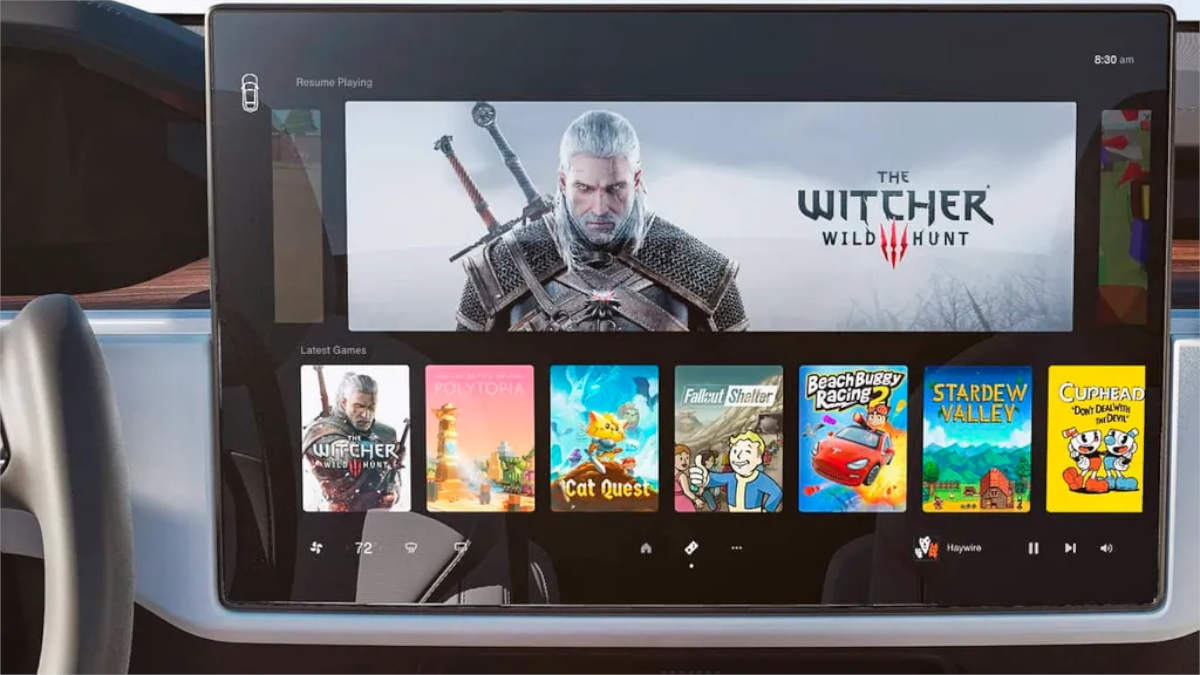 Source:www.club386.com
AirConsole will be seamless and players will only need a smartphone, serving as the game controller to access these games on BMW vehicles in the future. Isn't that a cool futuristic world to look for? And BMW Curved Display will add more HD finish to these games. You can sync your smartphone with the vehicle by scanning a QR code and eventually enjoy entertaining gameplay of AirConsoles.
Let's start saving some money for BMW if not you can still access these amazing games on your PCs or TVs as well. Stay tuned with Jagran Play to enjoy more gaming insights. Don't forget to share this awesome news with your friends. Who knows they might buy BMW much before than you do!