16-Min Gameplay Intro of The Last of Us Part I Leaks on Youtube| Know All About The Last of Us Controversy
Mon, 08 29th 2022, 6:22:58 PM Posted By Nimi Qaisar
Lucky crowd! You got one more leak from The Last of Us Part I revealing many moves, plot twists & maps of the city| Check why such a Leak happened a few days before the actual game release.
Once again! A 16 min gameplay Intro of The Last of Us Part I has landed on Youtube. Many speculated this leak was already planned while some suggest it was a complete shocker, especially when the game is so close to releasing. Whatever the reason may be, gamers are really glued to this amazing action-adventure game developed by Naughty Dog.
Though, it isn't the first time that The Last of Us Part I has faced a leaked controversy. Much before, Sony Interactive Entertainment released a trailer about the remake of this spectacular game in June to PlayStation Direct, assuring its costs to $70. Along with that, its official release date for Sep 2 was also revealed. Just after a month, several screenshots from The Last of Us' opening titles were leaked to Resetera, unleashing a scene of Joel carrying Sarah through their town as it burned into chaos.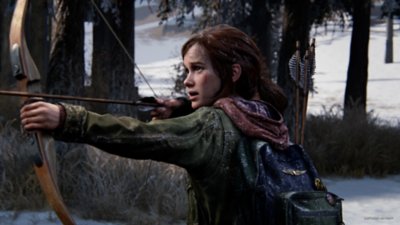 Source:www.playstation.com
The Last of Us which was released in 2013 on the PlayStation 3 by Naughty Dog, carried the plot of Joel who escorted a young girl named Ellie. Later they find out that she is immune to the virus that plagued Earth for 20 years across America. To save humanity & proceed the game further. The Last of Us features humans themselves as antagonists. These humans mutated by the cordyceps' spores eventually turned into gross fungal beings known as Clickers and Bloaters which both of them have to defeat to lead their journey further.
With an already impressed audience, The Last of Us made a comeback on the official PlayStation 4 remastering in 2014 titled The Last of Us Remastered. To gain more gamers it was packed with the equally renowned DLC game The Last of Us: Left Behind.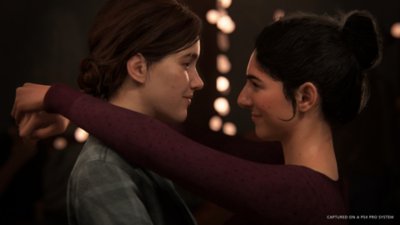 Source:www.playstation.com
Later, an official sequel, entitled The Last of Us Part II, which was released in 2020 grabbed its spot among the most Game of the Year award wins. Though it also faced massive online backlash due to its story choices in this very year.
Let's see what the developers behold for us in this upcoming version. Naughty Dog will develop The Last of Us Part 1 Remake which is officially announced to launch on Sept. 2. A Few days earlier to this grand entry, you get to explore the greatest peak into the gameplay with this leak! I mean how lucky does anyone has to be? Have a look at this before anyone shuts it down.
Hope you got thrilled after this big chunk of bite into the leaked action of The Last of Us Part II. For more leaked or non-leaked updates news in gaming keep binging Jagran Play.