Top 5 Gaming Chairs That Your Bums & Neck Are Screaming To Buy
Thu, 09 8th 2022, 7:22:17 PM Posted By Nimi Qaisar
Free You Bottoms from all the pain & discomfort through this list of Top 5 Cozy Gaming Chairs. Individual Pros & Cons have been curated with prices to help you choose the best Bottom-buddy!
Gaming is fun but gaming chairs! Huhhh! that's a long…long sigh of discomfort that your neck, back & bum face while you smash those chicken dinners one after another. So let's give'em a little rest & I'm sure your gaming will also enhance after buying these premium comfort chairs for a great gaming experience.
No, not every high-end gaming chair is costly. Besides, what is more, worthy- your neck & back support or money? Fret not! There are some amazing options available under this list of 5 Must-Try Gaming Chairs that offer comfort to your cushy bum and have an affordable range too. Let's dive or I must say sit on the best pick for your gaming chair!
List of 5 Affordable Chairs For Gaming To Buy 2022
1. X Rocker Pro Series H3
Source:www.amazon.com
Pros:
Console gamer's stuff

Extra comfort from padded seats

Subwoofer & Built-in speakers for immersive gameplay.
Cons:
Lacks lumbar support.

Sore knees gamers, please stay away!
X Rocker Pro Series H3 is one of the best edition gaming chairs in 2022 to land upon! All the console gamers who love to play on TV can definitely add this to their gaming bucket list shopping.
Though Rocker chairs have been in the gaming world since olden times recent technological evolutions have made them more impressive. This gaming chair is a one-stop solution if you want premium padded chairs with awesome looks. The cherry on the cake is, its 4 built-in speakers and a subwoofer that allows you to enjoy wireless music while gaming.
Current Price: $239 on Amazon
2. Corsair T2 Road Warrior
Source:www.corsair.com
Pros:
Splendid ergonomic design.

Cool Rollerblade-style wheels.

Customizable according to your needs.
Cons:
Easily gets entangled with system chords.
Corsair has already made its name in the world of gaming keyboards & headsets. So if you wanna move this affection for Corsair ahead, try this popular gaming chair of Corsair for your gaming setup. It has been selected as one of the best gaming chairs by various gaming reviewers.
With an adjustable height, 170-degree reclining, flexible armrests, and a lightweight sturdy frame, you can't find such a fabulous pick anywhere else. It is available in black, white, blue, yellow, or red colors for your custom-themed setup.

Current Price: $419.99 at Corsair's Websites
3. Mavix M4
Source: www.mavix.com
Pros:
Gets Quickly Assembled.

Best seat cushion and back mesh for resting.

With a contoured back and adjustable headrest superb ergonomic design.
Cons:
Reclining is very limited for the back.

One-way adjustments for armrests.
If you are looking for the cheapest gaming chairs with the highest comfort then Mavix M4 is your pick of the hall. You get all the shape and general features of the M9, including the renowned lumbar support but with lesser costs. What can be better than this?
Obviously, you end up with different materials in M4 chairs. But it has locking wheel casters, which are conventional wheels for any gaming chair. The best feature is this incredible chair for gaming is the headrest. It completely saves your money from all those expensive memory foam pillows.
Current Price: $444 at Mavix's Website
4. Secretlab Titan Evo 2022 Series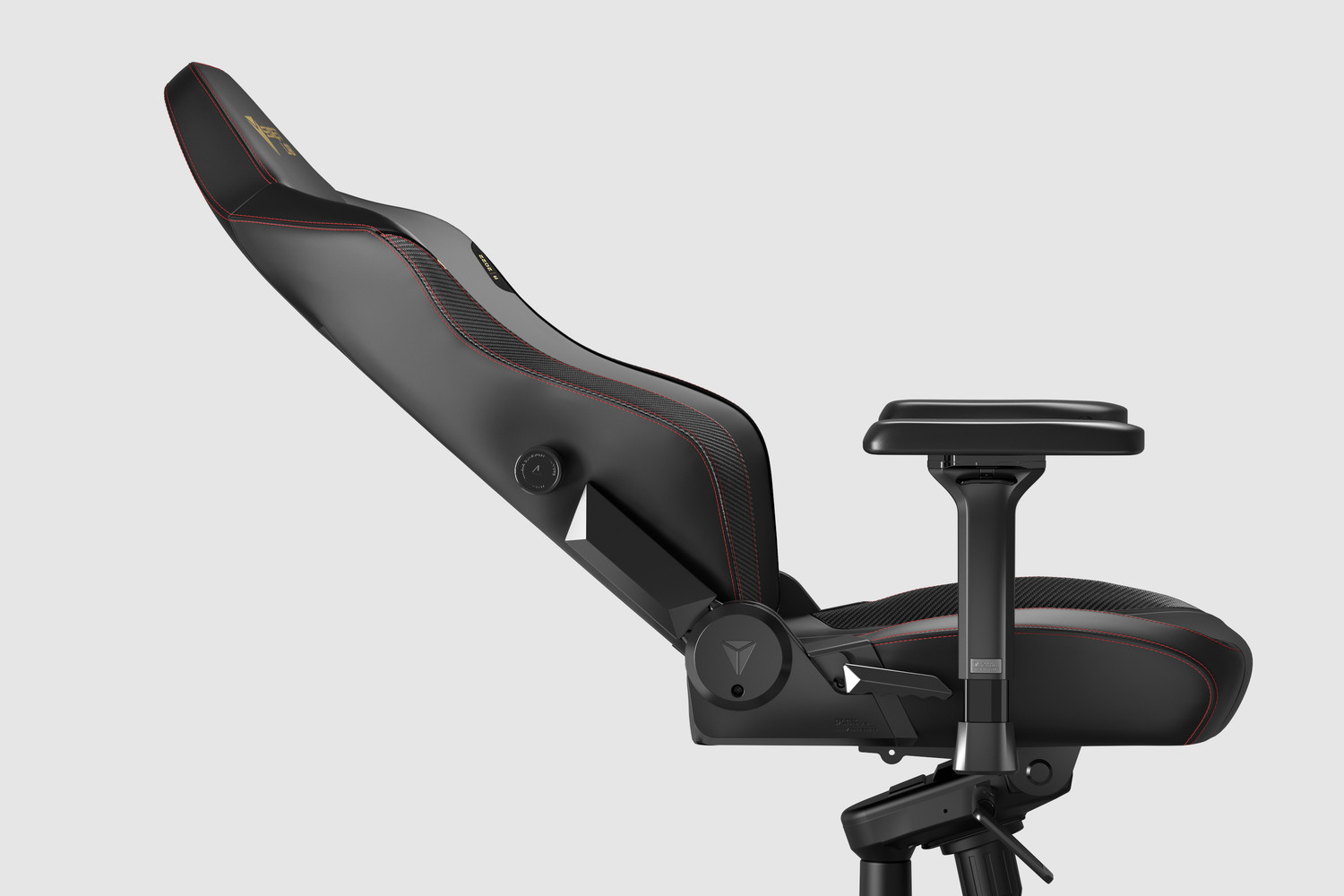 Source:www.secretlab.co
Pros:
Premium quality makes it super durable

Comfortable and customizable

Fabulous lumbar support for the back.

Magnetic memory foam head/neck pillow.
Cons:
With elevated cost comes elevated comfort. The latest Secretlab Titan Evo 2022 Series is one of the best combinations of premium & comfort. The makers were very confident about the design and that there is no other version for The Titan Evo. You only get this incredible chair for great gaming in different sizes.
Subtle improvements in this chair make it the best chair for gaming out of all. A pair of adjustable dials to get the perfect lumbar support is the most substantial feature that sets it apart. Automated position shifting at the most comfort adds more charm to its feature altogether. Pebble seat base provided in its base is an excellent resting zone for your bottom, thighs, and legs. The memory foam head/neck pillow has been elevated to another level of coziness through magnetic motion, eliminating all those quirky straps.
Current Price: $549 small size at Secretlab website
5. Noblechairs Icon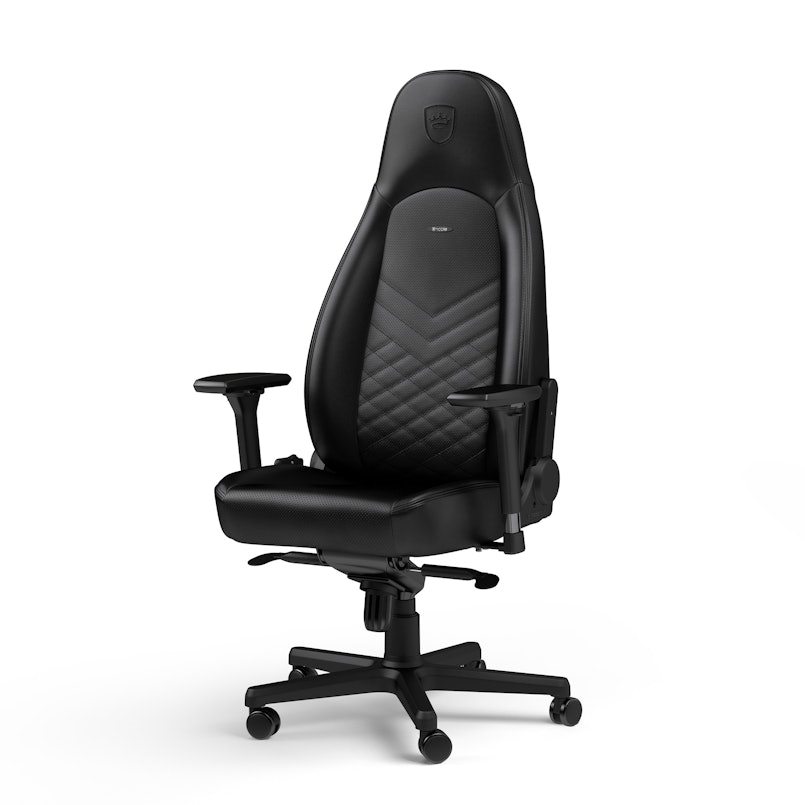 Source:www.noblechairs.com
Pros:
Unique design stands out

Backrest has a sleek but ergonomic profile

Cold-foam cushion contours to your shape
Cons:
Lacks variety when it comes to color options

Pricey
Another pick in the best premium gaming chair to buy this year includes Noblechairs Icon. Its material & design give you the vibe of premium gaming at the first glance. For ultra-comfort and rough usage, it is the best pick for any dedicated gamer. You get all kinds of customization options comprising recline degrees of up to 135, adjustable armrests, lumbar cushions, everything! In short, Icon gaming chairs are built for gamers of all shapes and sizes.
Current Price: $369.90 at Noblechairs Icon's website
Wrap Up!
Hope you find your best Bottom-buddy for all those long hours of gaming through this insightful list of the 5 best gaming chairs to pick in, 2022 edition. Have more gaming aids, tips-n-tricks, latest news, Blockchain games & eSport updates at Jagran Play. DM us, about what more would you like to know in gaming gadgets & more. We'd be happy to help.