Jagran Play eSports Tournament 2022 Invited Qualifiers Are Being Revealed| Have a Look!
Mon, 09 26th 2022, 12:59:13 PM Posted By Nimi Qaisar
Battle is becoming more savage! As, the Invited Teams for Jagran Play eSports Tournament are being disclosed. The roster is dazzled with many renowned names, involving Revenant, Enigma...Read More to Find other famous Invited Squads of JPET 2022.
Jagran Play eSports Tournament 2022 has been greeting continuous registrations & invited teams since 15 Sep 2022. Making the esports battle more savage, they are taking in both open qualifiers & invited teams to the tournament.
Haven't you registered yet? Do it Now Bruh! Apparently, there are many games in this universe for you to play. But not everyone offers you a prize pool of ₹20 Lacs to win right?
And don't you dare say, Call of Duty Mobile is a boring game! It's not just 'any' tournament to face off! If you haven't taken it seriously, I suggest you should 'Now'. Why? cause the breeze is about to get hotter! Invited qualifier teams are being revealed and trust me, they are "really...really" good players!
Getting too hazy already? Have a look at this format of the Jagran Play eSports Tournament 2022 to grasp how the matches & teams will qualify for the finals.
Quick JPET 2022 Format Overview
Number of Online Qualifying Teams left after battles (BO3 format) = 4 Squads
Number of Invited Teams: 16 Squads
Number of Invited Qualifying Teams left after battles (BO3 format) = 4 Squads
Grand Final Battle (BO5 format): 8 Squads (4+4) x Double Elimination
Invited Teams Joining JPET 2022
Those who diligently followed our socials will be in no doubt. But for those lazy folks who haven't checked yet. Let's have a flashback of the most famous esports Teams of India joining us on the battlefield of Jagran Play eSports Tournament 2022.
Are you Ready? Find a place to sit as there's a high chance that you might feel dizzy after having a disclosure with your top-notch future contenders!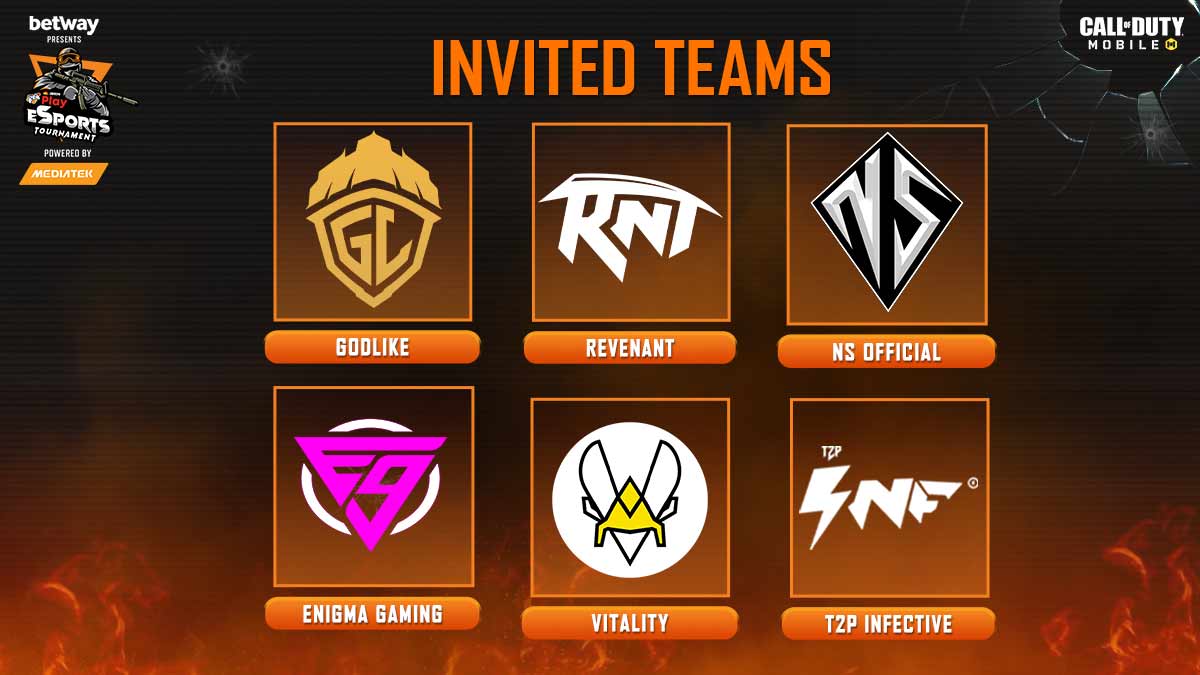 Invited Team's Lil Background
1. Godlike
Godlike is one of the most popular esports teams in India. It recently even gathered a huge controversy for its IGL team player being poached from TSM(Team SoloMid). The team has many achievements under its belly to easily ware off any esports legend. Their roster includes- Vivek Aabhas Horo(ClutchGod), Abhijeet Harishchandra Andhare(Ghatak), Jonathan Jude Amaral(Jonathan), Suraj Nityanand Majumdar(Neyoo), Abhishek Choudhary(ZGOD), Arshpreet Singh(GiLL), Arjun Mandhalkar(SHADOW). Being the winner of Call of Duty: Mobile India Challenge: Multiplayer Season 2 it will be hard to shoot'em down in JPET 2022. But, the lineup has just started! So, Settle in your chairs for the next BIG name in invited qualifiers to arrive!
2. Revenant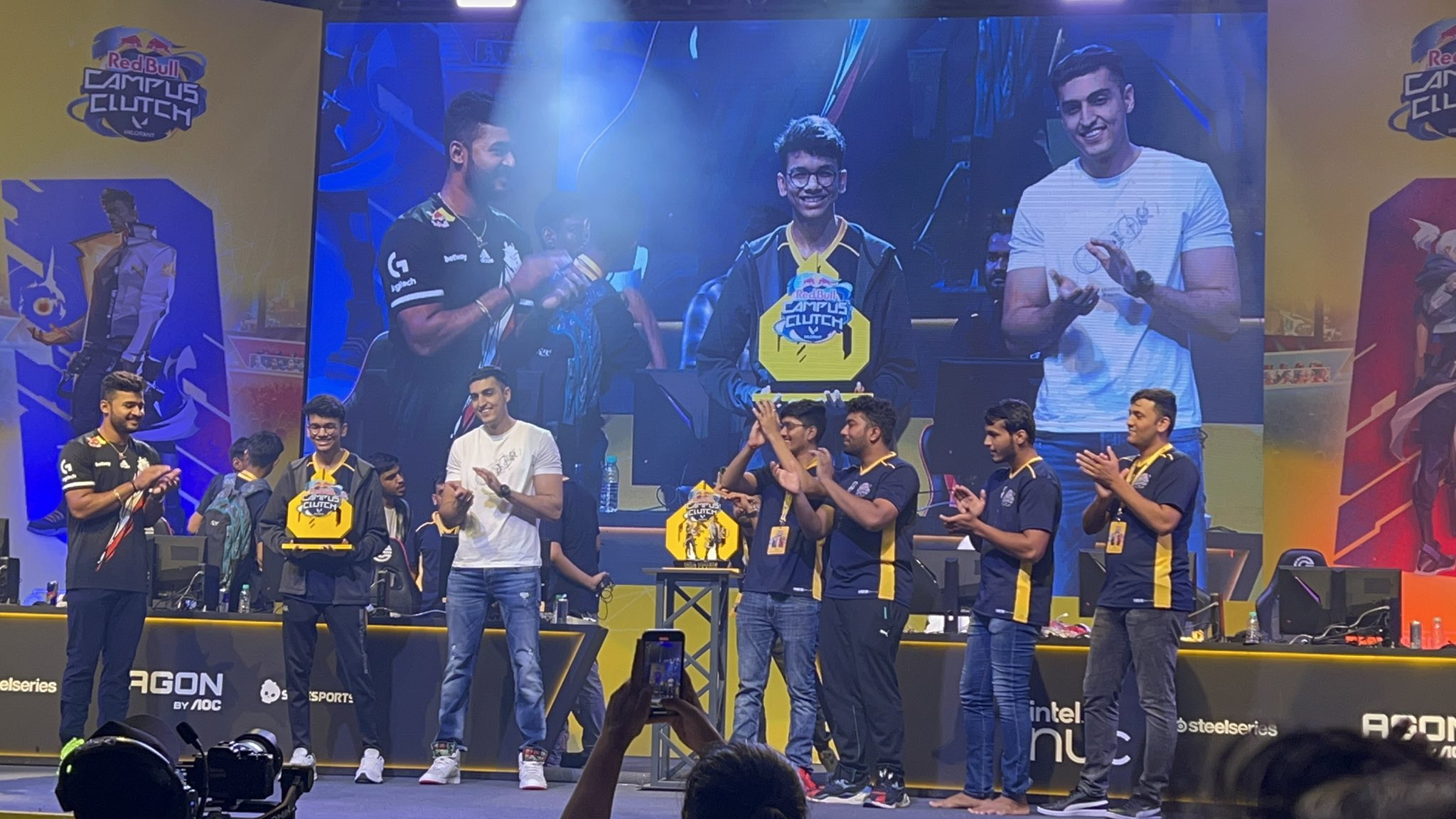 Yes! Revenant is the revolutionary esports team that packed up gold for India in the Asian League 2022 right on its entry. And they've been having a blast since then. They even represented the Indian contingent in Call of Duty: Mobile India Challenge: Multiplayer - Season 2. Partnering with many famous brands this esports gaming team has it eyes on the prize, that is for sure! Their gaming roster looks super solid as well involving Nandakishore Venugopalan(Abyss), Omkar Pandit(Xyro), Rahul Machhar(Master), Neeraj GV(BONES), Srivatsan Suresh(OiL) and Aryaan Gokarn(G-ShotZ)
3. NS Official
NS official who recently announced their recent partner Kryxivia which is a MMORPG based Game. They are no backbenchers in esports battle whenever it comes to hardcore FPS gaming. Jagran Play eSports Tournament 2022 is also ready to feature their best shorts with our goal of 75+ Hours of streaming. Surely these legends will make the whole battlefield set on fire quite literally(sometimes too).
4. Enigma Gaming
This esports gaming might be the most recent roster of gaming legends that came together to flex out their real OG gaming skills. But their performance has beaten up many legendary teams so far. Formed in 2020, this esports clan has been the A-lister for majorly all the top Sky Sports Tournaments. Let's see if their charm & skills work in Jagran Play eSports Tournament 2022 or not? Enigma Gaming Roster does hold one of the biggest names of gaming though! Akram Virani( Rawfiul), Sabyasachi Bose(Antidote), Rishi Vijayakumar(RvK), Karan Mhaswadkar(excali) and Norbu Tsering( Karam1L).
5. Vitality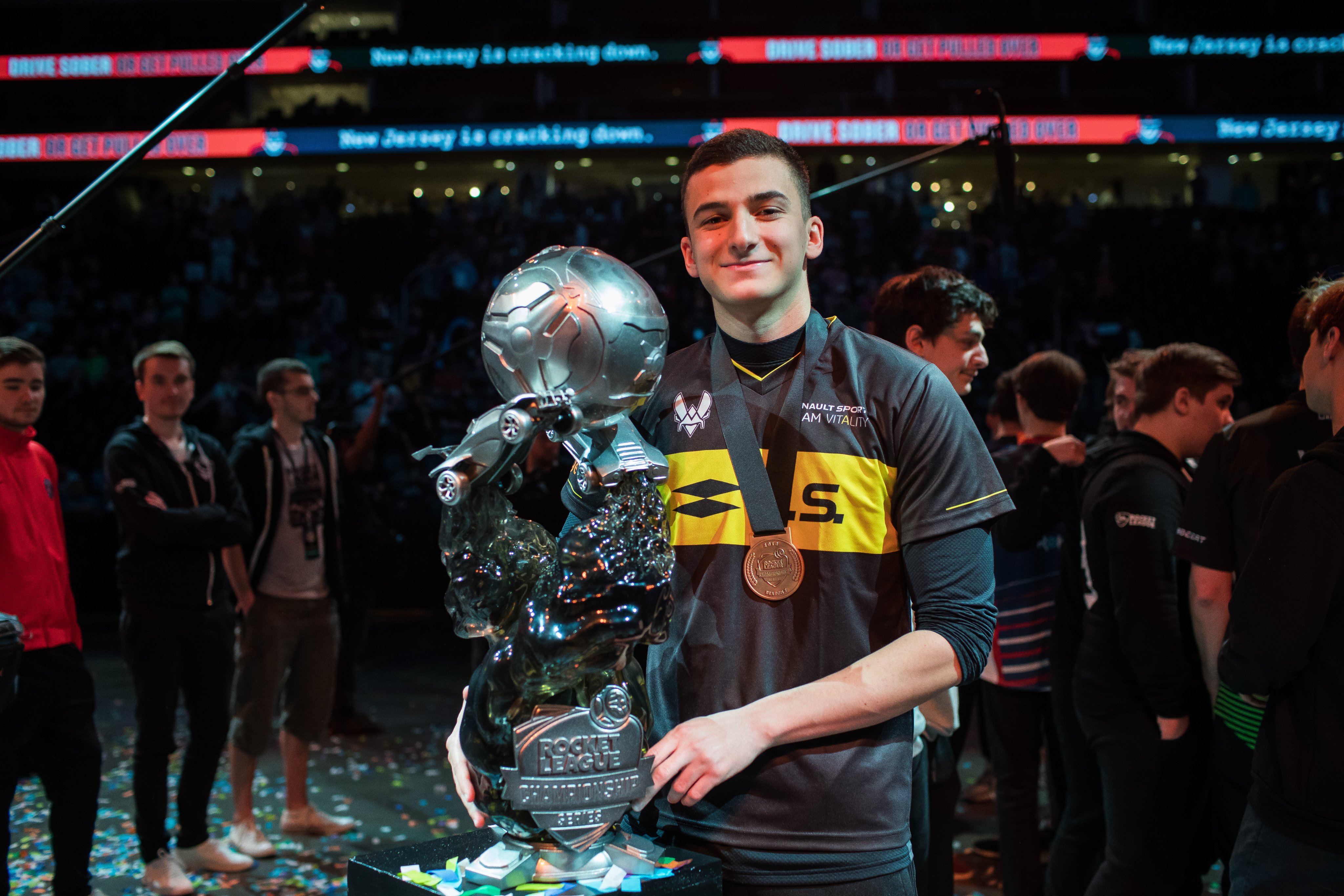 Some might be surprised to know that team Vitality is a French esports organization that was formed in 2013. It amalgamated some of the best gamers from India & Europe. Entering the most popular VRL 2022 France: Revolution Stage 2 Tournament they backed their seats till the grand finale & beat 'THE' Mad Lions securing the ultimate victory. With such a diversified roster of Jokūbas Labutis(ceNder), Santeri Sassi(BONECOLD) and Kamil Graniczka(baddyG).
6. T2P Infective
Time2Pound Infective aka T2P Infective has been an underdog of the Indian esports gaming scene. Probably Jagran Play eSports Tournament 2022 can be their pathway to fame! Who knows? They surely represented a refined skill of performance & team efforts through their victory in Nodwin Gaming Community Cup Edition 12 & 13. Their roster is pretty hardcore in gaming as well involving Burqa, t2p_jadugar, Klaus, t2p_bear, t2p_Vxnsh. These are not their real names, Obviously! But you'll get to know how's their real game this upcoming tournament.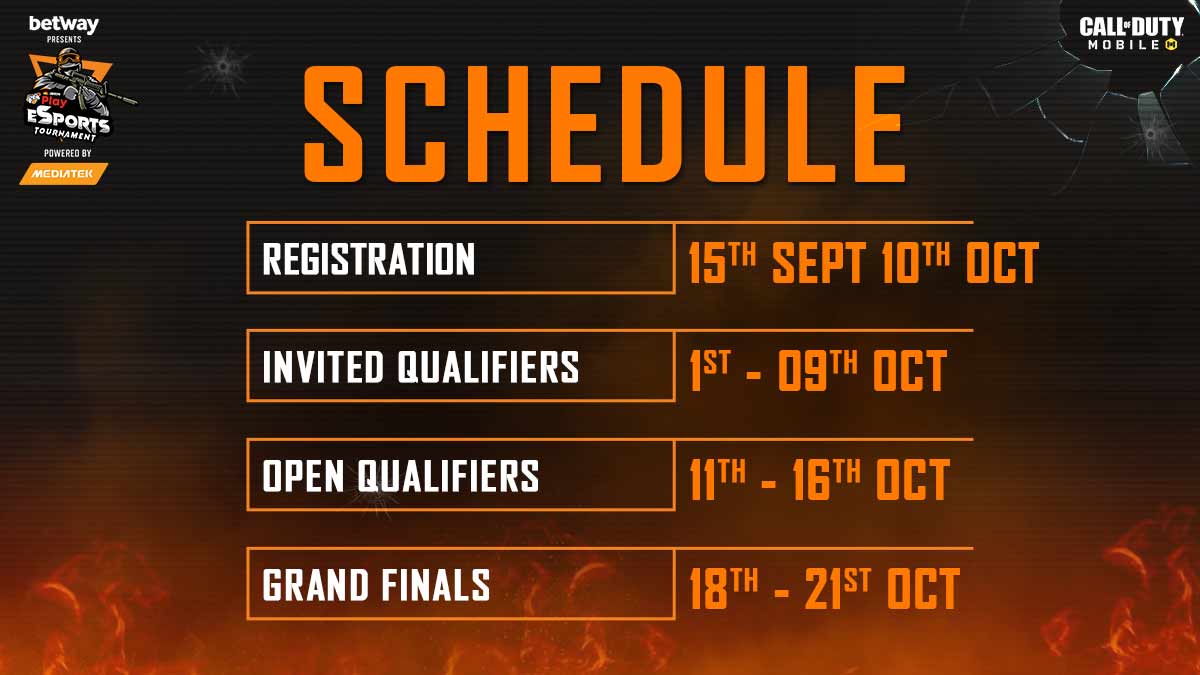 These were the 6 legendary teams out of 16 Invited Squads. Stay tuned! for more popular teams joining us. We'll be updating their background checks & other buzzing trivia here soon. This could not have been possible without the support of our presenting Sponsor- Betway & powered by sponsor- MediaTek. You can also Download the Betway App to Predict your Favorite Esports Games.
There's still time for Registration, Click here to Register Now!
Keep stalking our socials & blogs for more info's related to matches, schedules & more. We won't mind your stalking!