What are Crypto Games?| Best 5 Free Crypto Games You Must Try 2022
Power up your Blockchain gaming with these 5 Free Crypto games to Play| Android & iOS-based free NFT games are also added to keep your 'Cryptonic' juices flowing!
Crypto games also known as Blockchain games or NFT games are video games that utilize cryptography-based blockchain technologies to indulge players in gaming. You can earn real currency or valuable tokens just by playing these games. In fact, some free crypto games also allow the players to buy, sell and trade NFTs in-game to make money via playing.
A slight difference between NFT games & Crypto games arrives through their fungibility. As we already know NFTs or Non-fungible Tokens are unique altogether. But cryptocurrencies such as bitcoins are fungible which means you can easily exchange one bitcoin for another because they are exactly the same.
The universe of Crypto has been booming at an unprecedented rate. A report from Dappradar stated that video games based on crypto or NFT consume around 52% of the NFT industry today. Out of these, many Crypto games are free-to-play. Yeah, You don't require an expensive bank account to buy NFTs or Crypto. Neither, You have to become an expert in Blockchain gaming to completely understand these spectacular games!
Do you know how to play games? Yeah! That's it. You are ready to explore all these amazing 5 Free Crypto Games right away!
List of 5 Great Crypto Games Free To Play 2022
1. The Sandbox
Source: https://www.sandbox.game/en/
Sandbox is the best NFT game for creative minds! It allows players to design their own NFTs in a vibrant virtual metaverse. You get a series of unique creations and a brilliant expression engine to mold entirely.
You can make houses, games, art galleries, aliens(wherever your mind goes!), etc. And these innovative creations can be further turned into NFTs. You can easily buy or sell these NFT creations on this free NFT game right away. Just like the dream of Sandman, there are ENDLESS opportunities to explore The Sandbox game.
2. Coin Hunt World
Coin Hunt World is a renowned mobile game based on the player's location. Just like the Pokemon Go version you have to hunt in the real-life sites for blue keys. The keys help you in opening blue vaults, filled with exciting rewards.
It is a free Crypto game you can play on Android and IOS without any extra fee. Players receive either Bitcoin or Ethereum or win in-game items such as Cubies etc. as rewards unleashed from the blue vaults. Though the game is available right now in the USA, Canada, UK, and El Salvador. For all those gamers who have to travel every day, it is the perfect Blockchain game to explore.
3. Chainmonsters
Source: https://chainmonsters.com/
Chainmonsters is a Massive Multiplayer Online Role-Playing Game or MMORPG free game that you can play. You have to tame different kinds of monsters for rewards. With a splendid 3D world crafted with meticulous details, you can fight off these monsters for rewards.
This game upholds a great scope for Steam, PS4, X-Box One, Nintendo Switch, Android, and Apple Phone players. Currently, 161 unique creatures are ready to stop you in this free Crypto Game to play in 2022. Everything in this game is based on NFTs therefore you have a free hand to earn all kinds of unique tokens.
4. Splinterlands
Source:https://splinterlands.com/
Have you tried digital card games? No, well Splinterland can be your beginner charm then! Inspired by Hearthstone and Magic, it is the perfect Crypto game for free that you can enjoy.
Being one of the OGs, it has one of the most established NFT channels on the market. Whereas an interesting play-to-earn feature allows you to win Dark Energy Crystals (DEC). DEC is a unique cryptocurrency that possesses a monetary value. You can enjoy the Splinterland Crypto game for free on mobile or through any browser globally.
5. Gods Unchained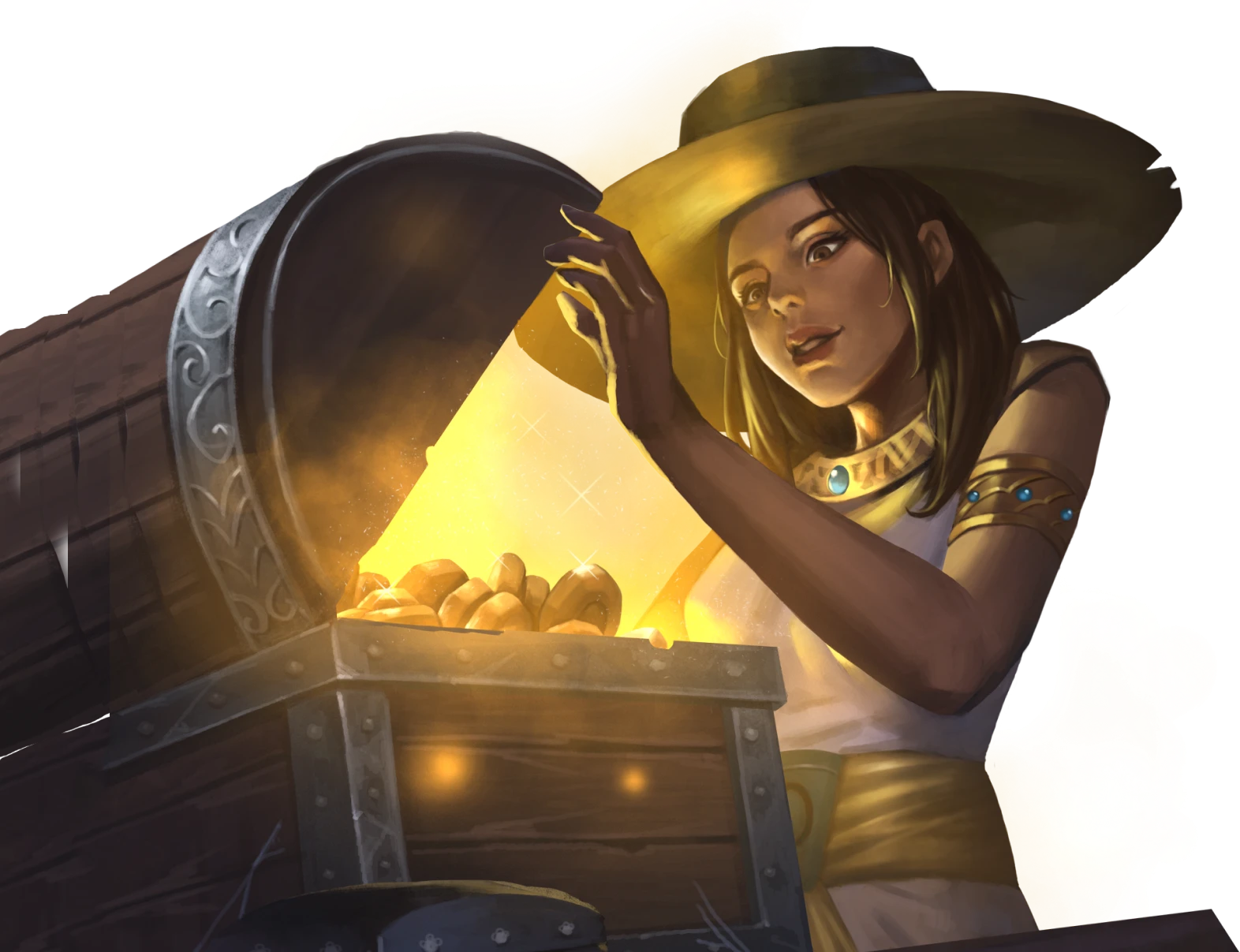 Source: https://godsunchained.com/
God's Unchained-kinda impressive name already! It is another free online digital card game based on NFTs. It allows the players to collect, trade, battle, buy and sell cards on the Ethereum blockchain.
With mind-blowing graphics and smoother gameplay, it is a must-try Crypto game in this free list you shouldn't miss. You have to come up with complex strategies & great in-game mechanics to nail this game. Through the popularity of this Ethereum-based game, players can earn a lot of money.
Hope you find these free games based on NFTs intimidating & exciting. For more fun, you can also explore some paid Crypto games too. Share it with your friends who'd love to add some Crypto fun to their life. Just like this brief list to keep your Crypto Info up to the date, keep visiting Jagran Play.