Unreal Engine 5 Launches New Crypto Game- Artyfact| Know All its Features & Benefit
Whoever wanted spectacular HD graphics in their crypto gaming can now take a sigh of relief. As the latest crypto game from Unreal Engine 5 (known for maintaining the Fortnite video game) has launched its own crypto game. Here's what the whole legendary game is about...
Did you know? There's a new Crypto game in the town. That too from Unreal Engine 5! Exactly the one used by the well-known Fortnite video game from Epic. Artyfact is one of the latest Crypto game, powered by Unreal Engine 5 set in the system of Metaverse.
This game is trynna' mess with all the concepts of Blockchain, Metaverse, and NFTs probably in one go! Such a triple combination of these worlds is hard to find in crypto games. Unreal Engine 5 is apparently trying to change people's perceptions of an evolved future.
What is Artyfact Game?
Artyfact is an open-world play-to-earn(P2E) game based on the $ARTY token. Its cryptocurrency model is based on Binance Smart Chain. If you are one of those who've never heard of "play-to-earn" concept or its games then worry not. Here's a small guide to clear your thoughts about P2E gaming & become a "Pro" in them.
Read: Top 5 Play-to-Earn Crypto Games That Can Make You Crypto Pro!
Artyfact Game Functioning & Features
Artyfact has a simple concept where players will buy the $ARTY token for utilizing them in the games, subscriptions, and other platform features. These $ARTY tokens can be easily exchanged for money or NFTs representing- in-game items, estates, or other gaming assets. Some of the features that the company significantly markets for its latest arrival are as follows:
You can enjoy PAE games on Artyfact with a wide variety of

gameplay options. Different modes of multiplayer, battle royal, and racing are also inbuilt for players to earn $ARTY tokens.

You can join the NFT marketplace with Artyfact as each game

here is an NFT that can be further traded off. Doesn't matter whether they are gaming weapons, vehicles, clothes, or estate. You can also win NFTs from the game and sell it off at the NFT marketplace while modifying them as your own.

You can participate in virtual events organized by Artyfact. It's one of the most highlighted qualities of this crypto game that sets it apart from others. In fact, this game also allows users to organize paid or free events such as NFT exhibitions, virtual concerts, runway shows, and meetings to enhance their gaming profile.
Through Artyfact ecosystem even influencers and brands get to interact with their audience in a whole new way. Influencers can easily harness the opportunities of cooperative gaming, event sponsorship, virtual merch creation, and much more to reach their target audience.
Game Modes in Artyfact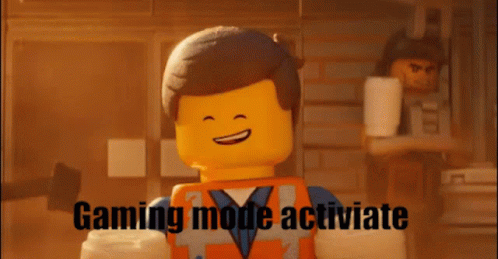 Sourc: www.tenor.com
Artyfact crypto games is offering 4 different primary game modes in the metaverse for earning $ARTY tokens:
1. Deathmatch: It is a standard free-for-all player gaming mode of Artyfact where the user with the highest number of kills will win the game.
2. Team Deathmatch: As the name suggests, here the users play in teams. The opponent team is the target, and each group has to get tickets by scoring 'victory points' of 125 before their opponent does via killing.
3. Control: This Artyfact crypto game mode is about capturing-the-flag & winning.
5. Battle Royale: Artyfact game made also offers this well-known mode where the last player remaining wins the game.
The Artyfact is not a free-entry game. Users must possess $ARTY on his/her balance to participate in further events. Every week, the top 100 players with the highest rating get the opportunity to withdraw the earned $ARTY. Let us know what you think of this new crypto game from Unreal Engine 5. In case of any queries reach out to our socials or just ping us through the Help Desk. We'd be happy to help. Jagran Play also offers an amazing set of casual games, fantasy sports, and P2E games. Check'em out bruh! You'd surely enjoy.
FAQs
Which cryptocurrency is accepted for $ARTY purchase?
Artyfact accepts BNB, BTC, ETH, USDT (ERC20), USDT (BEP20), BUSD (BEP20), and LTC cryptocurrencies for buying $ARTY.
How to find Artyfact event timings and dates?
All the news about Artyfact's projects involving promotions, campaigns, and articles is regularly updated on Artiyfact's Telegram, Twitter, Facebook, Instagram, Discord, and Medium. You can find their links on Artyfact's official website- artyfact.art