Top 5 NFT Game to Play Without Any Investment For Free
If you are looking for NFT beginner games or wish to try'em out without any money investment. Then, try these 5 Free NFT games and let's see how far you can go! You'll not lose anything instead you can bag quite amazing NFT tokens for free.
NFTs or Non-Fungible Token are an amazing mix of creativity & evolving digital technology. It's not just for the clerky-kind nerds who can play with numbers earning billions. Here, anyone with finest of imagination can build their own realm of NFTs. Whereras, if you are just trying to begin, it is the best time to try these 5 NFT games for free without investing any money.
Still new to this? NFTs are digital assets that represent goods such as real estate, land, artworks or any other entity existing virtually over various meta spaces.
'Simply if something is digital, you can turn it into an NFT'
Hence, let's explore the world of NFTs in a fun & effective way; losing nothing but gaining experience, knowledge and earning some 'expensive' NFT tokens too!
List of 5 Free NFT Games to Play Without Any Investment
1. Thetan Arena
Source: www.thetanarena.com
Blockchain System: Binance Smart Chain.
Token: THG, THC
1THG(Thetan Gem)= 7.43 INR ; 1THC (Thetan Coin)= 0.46 INR (As for 31-Oct-2022)
Thetan Arena is an amazing combination of MOBA(Multiplayer Online Battle Arena), esports along with other Battle Royale games. It is one of the best picks for free NFT games to play and earn without investing any money. Initially, the game was majorly created for the Asian audience but it has grown to over 23 million players globally.
You just have to pick the free Hero modes in the NFT game. We would recommend choosing a good solo hero for the beginning. Then as you start smashing Gift boxes, dodge fights and camp frequently to grasp more about the game. It will turn out to be a fun game & you will score good NFTs without any investment.
2. Crypto Kitties
Source:www.cryptokitties.co
Blockchain system: Ethereum
Token: WCK
1WCK (Wrapped Basic CryptoKitty)= 183. 43 INR(As for 31-Oct-2022)
It's a Cat-Call for all Cat-lovers! Crypto Kitties NFT game was first introduced in 2017. Just after a fresh start its fame & users grew quite rapidly. Probably cats were born viral in all forms! Definitely, it became one of the best NFT games to play without investment in those times.
The game was about virtual pets (i.e. cats) where players can purchase, collect, breed, and sell their virtual cats to others. But suddenly the fees to buy the kitty exceeded the asset itself. Hence it did encounter hard-hitting criticism from players. Yet it still remains a big priority amongst many NFT players & collectors.
3. Sorare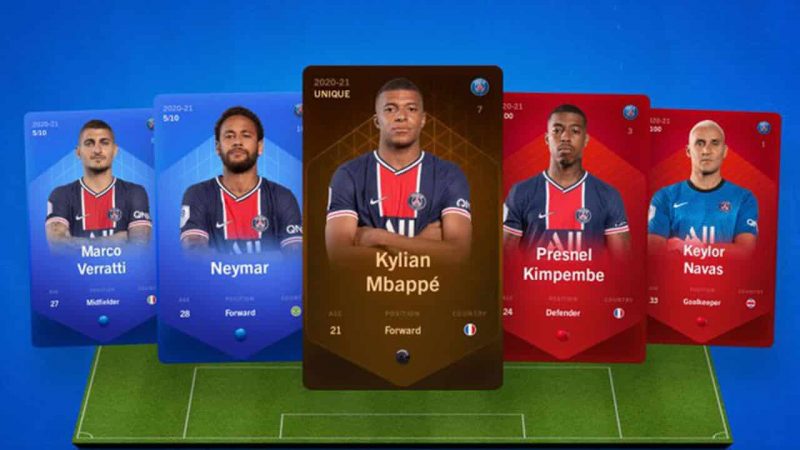 Source:www.buyucoin.com
Blockchain system: Ethereum
Token: ERC 721
Token: Sorare doesn't possess its own NFT token. But Football player's cards are NFTs that players can exchange or sell further
Definitely, it is a "So-rare" NFT game with no investment. FIFA World Cap is coming in November. Why not utilize your predicting skills in this splendid game? Get a complete experience of a football-themed collectible card game and win a bagful of rewards. Isn't that fabulous? football geeks where's your sporting spirit? This is your chance dude!
In this game, you collect NFT cards of real-life football players. In fact, each new player is complimented with 5 free cards as a starting gift to take part in their virtual tournaments. The Fantasy football manager or the person playing just has to use his/her wisdom & knowledge to assess the best players & win from their victories.
4. The Sandbox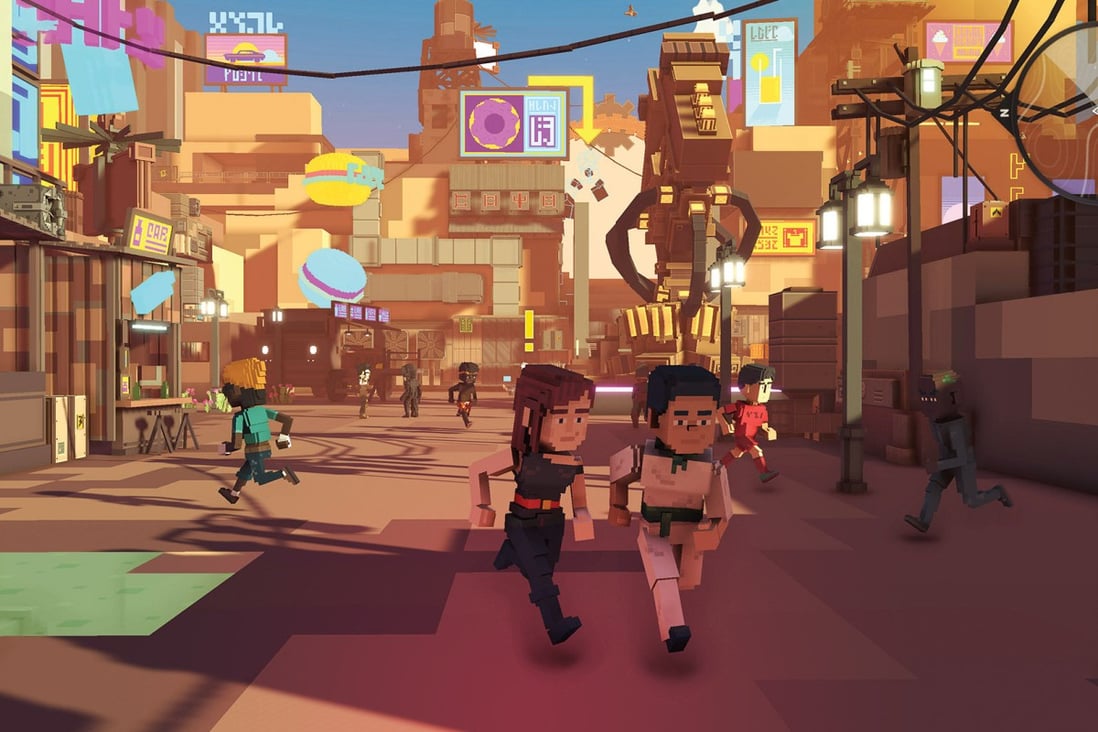 Source:www.scmp.com
Blockchain system: Ethereum.
Token: SAND
1 SAND= 73.24 INR (As for 31-Oct-2022)
The Sandbox is one of the top NFT games for free, that anyone on meta can also explore. Yes, it is based on the virtual metaverse possessing Minecraft-style pixel graphics. It has been recorded amongst the highest-paying NFT games to play on mobile as well.
Apart from playing existing games, here you can also create and monetize your own gaming versions. This gaming platform already provides a functional editor for creating models and animations, allowing NFT gamers to trade their own game objects upfront.
5. Lost Relics
Source:www.enjin.io
Blockchain system: Enjin.
Token: A Lost Relics doesn't have a token. But for playing you'll need ETH, ENJ, JENJ and Shadowstone tokens.
1ENJ= 37.63 INR(As for 31-Oct-2022)
If you are looking for a free NFT game to play then you shouldn't miss Lost Relics. It has a 'treasure hunting' vibe with an action-adventure RPG similar to Diablo. Though this game was released in 2019 and is still evolving. But that's what makes it perfect to start. Later its token might grow & you get to acquire bigger profit over it.
The player ventures into dungeons full of traps and monsters to retrieve NFTs in the form of relics and other in-game items. The game was released in 2019 but is still evolving, with regular events and encounters.
FAQs
How Can I get NFT for free?
There are 4 major ways to Get NFTs for Free in 2022:
You can take part in NFT airdrops.

You can get lucky to get your hands on free NFT giveaways.

You can play free P2E Games & win

NFTs for free jut by playing.

You can also breed NFTs to get free NFTs.
How do I start to earn Free NFTs?
If you are thinking of earning free NFTs then play-to-Earn or P2E games are the best way to begin. Though you'll need a crypto wallet to store those won NFTs. Some games do provide their integrated wallet as well. A well-known free online wallet is "Metamask." It comes as a browser extension & mobile app.
What is the difference between NFTs and Cryptocurrencies?
Major difference is that NFTs or Non-fungible Token can't be exchanged for one another as they are unique versions of real-world goods. However, Cryptocurrencies can be easily swapped for each without any loss of value.
What is NFT minting?
Creating an NFT from scratch is called Minting. For that you need accessibility to NFT platforms. Here you can transform your art into NFT that can be traded or circulated over the blockchain network by paying its respective fees. Usually, people minting their NFTs on Ethereum blockchain. After minting, you can set your NFTs for sale and you can get paid for that in Cryptocurrencies.
Hope you find this list of 5 NFTs to play without investment helpful to start your journey in token trading without any insecurities. For more in-depth information you can also check out our Crypto Guide to clarify all your fundamental concepts. Stay tuned with us for all the latest gaming news, gadgets, cheat codes, blockchain games and esports. Don't forget to share it with your friends too.