The Sim's Game Designer Will Wright Coming up with New NFT-powered Metaverse Game -VoxVerse
Top game designer Will Wright has raised $6-whopping-Millions for turning his Blockchain Games designs into reality. Partnering with Lauren Elliott, their Gallium Studios is set to release- VoxVerse & Proxi Soon.
A popular creator known for designing video games like Sim City and The Sims for Maxis- Will Wright is working on the coming-age Blockchain game this time. He will receive a partnership with another well-known creator Lauren Elliott famed for the video game "Where in the World is Carmen Sandiego," which was later adapted into a famous Netflix show.
Powering up such innovative creations through their own independent gaming studio entitled Gallium Studios, Will Wright and Lauren Elliott have gathered a massive $6 million fund for turning their revolutionary Web3 plans into reality.
What Gallium Studios Have in Store For Us?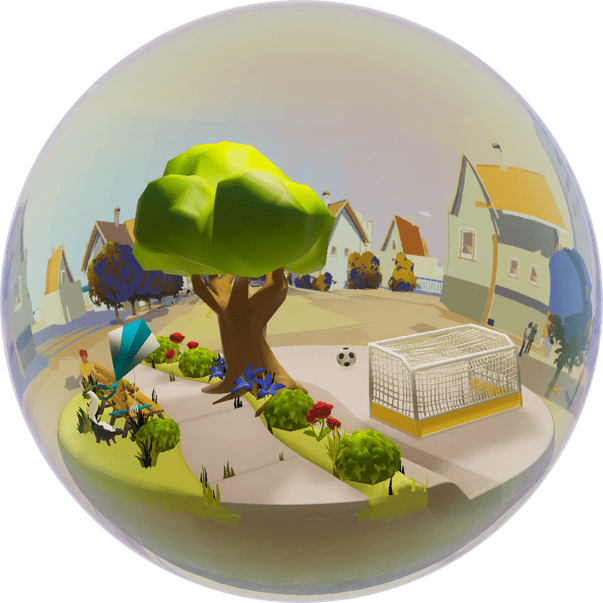 According to VentureBeat reports- The firm is set to develop simulation games that will be powered by blockchain systems. These new ventures will be backed by solid gaming-focused capital outfit Griffin Gaming Partners.
The report also specified that the studio's first project is- VoxVerse, which utilizes a blockchain system offering an NFT-powered metaverse for Gala Games. In these, Will is developing the VOX Collectibles for Gala Games, and another project holds the memory simulation mobile game Proxi, which will be the main feature of the company.
Proxi mobile game's updates first arrived in 2018. It was Wright's first game after a long sabbatical after the Spore's release in 2008. Artificial intelligence (AI) has also a part to play in Proxi, via leveraging NFTs to augment player experiences.
Proxi was set out on a pre-sale by Gallium Studios, for Proxi tokens last September. It came alongside blockchain startup Forte, which backed up a whopping $725 million last November. Forte also comes under Griffin Gaming Partners as an investor. So high hopes for this innovative production too.
Will Wright told the press that he learned a lot about blockchain while working on VoxVerse. For Gallium Studios. He has taken aback many inspiring plots from fiction for his upcoming blockchain game. He also revealed that the game would represent users' memories from childhood, college, or work, that are up for correction.
Wright's Concern For NFT Gaming
Will Wright is all cheery about working at the forefront of emerging technologies, like this blockchain gaming world of Gallium studios. But he pointed out his concern regarding the issue of hype around NFTs. He said blockchain allows players to maintain secure control over their content but he also mentioned a struggle with NFT whales, who weren't interested in the underlying games, and its associated business. Will still believes big teams aren't necessary to be productive and expects the studio to grow from 20 to 60. Though no official date for the release of Proxi and VoxVerse has been out yet. But sooner it will turn up on the charts of Blockchain gaming universe. To stay more indulged in blockchain gaming, eSports, & gaming updates keep visiting Jagran Play.