Tetris Creator PlayStudios About to Launch Blockchain Games & More
World famous gaming legend PlayStudios is navigating its way into the world of Web3 games & Blockchain tech| Know what is cooking? under PlayStudios hired Wonderblock company for the construction of their blockchain initiative entitled-Playblocks
Playstudios is about to pace up with the evolving world of Web3 & booming Blockchain games. They recently announced their own blockchain gaming division that will feature the option of "rewarded play" to its loyal users.
Real-world games are immersing a lot of gamers from across the world with their charming rewards. But the company thought to go a bit risky & invested $10 million in Web3 gaming companies.
Source: www.business2community.com
PlayStudios Web3 and Blockchain Tech
Playstudios, which has gained huge respect since the olden times. Being an old Las Vegas-based mobile gaming company that backed up $300 million, surely it is a 'big deal when they say they are into Web3 gaming now! In a company, that owns world-renowned games like Tetris, a great scope of adventure can be expected for Blockchain quests too.
PlayStudios means to call their blockchain wonder- Playblocks. You'll also get a blockchain-based incentive generated from the "rewarded gaming" program. And don't just assume a basic start of blockchain gaming from these guys as Andrew Pascal, CEO of PlayStudios told: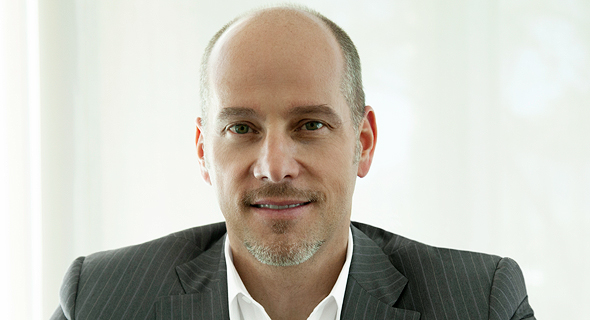 Source: www.calcalistech.com
"As we enter into the Web3 space, we've kind of been doing play-to-earn for 10 years, so I'd argue we're the pioneers in the world of play. We've spent a lot of our energy thinking about how to reward players in our games."
A company well known for offering play-to-earn services to third parties- Wonderblocks will be secured for the creation of this new game. Playblocks will also leverage the technical knowledge of Forte as part of a strategic partnership. For those who don't know, Forte has made $725 million last year, just from the facilitation of the blockchain, token, and NFT services for gaming companies.
PlayStudios is also setting up a fund for generating investment from Web3 gaming initiatives, growing up to $10 million. The initiative is called "Future Fund". It will also allow PlayStudios to invest in emerging companies for blockchain integration for the growth of their business model, bridging the gap between gaming & technology.
The first investments were made in Forte, and the Kryptomon Company, which is a Pokémon-like themed game catering to gamers for tracking and training their personal NFT creatures. Recently, other sectors of the crypto economy have shrunk, but Web3 gaming sector has flourished fabulously with several VCs and organizations trading up their stocks for future profit.
Let's see what more adventure arrives in the Playblocks blockchain gaming world of PlayStudios. To have more info about gaming, Esports, Blockchain games & gadgets visit Jagran Play. We make sure you don't drown in complex terms of Crypto & find the easiest gaming blogs for your query!