GameFi Gaming Guide: What are GameFi Games? How it Works & More
Evolving GameFi terms make your head dizzy too?! No worries check out this easy ninja guide for GameFi Games where you get to explore how GameFi works? How you can earn money from GameFi and some essential terms you should Know in GameFi.
GameFi games are the most talked about entities today in the Web3 world. But what exactly are these money-earning games? And what wonder they've brought into the video gaming industry that makes them so successful nowadays? Let's discover the realm of 'Games' and 'Finance' by decoding all the basics of GameFi.
GameFi is a unique combination of Non-fungible Tokens, blockchain game technology, and game mechanics that together create a virtual game where players win economic incentives in the form of cryptocurrencies or NFTs. They complete different gaming tasks, battling other players while progressing through the different game levels to earn these rewards.
How is GameFi is Different from Other Video Games?
Source: www.afkgaming.com
Normal video games don't allow players to utilize game items out of that particular video game system. However, blockchain games allow players to take the items earned in the game out of the virtual world. In such a way players trade their items at NFT marketplaces and their crypto earnings over crypto exchanges.
Similarly, GameFi did the financialization of video games in the Virtual world. People explored its 'play-to-earn' (P2E) business model, and majorly played those GameFi games that offer tokenized rewards to players.
Difference: GameFi vs Traditional Video Games
Source: bepay.finance
Traditional video games are created on centralized servers, where only developers and publishers possess the rights to everything within their games. This stated that players had no ownership or control over any of the digital items they earned through long hours of gameplay. These earned items included weapons, costumes aka 'skins', avatars, and virtual lands that had no value outside of the game.
Altogether, these items are equal to nothing in real life. Players can't convert their long hours of time spent on traditional video gaming into real cash. They have to go through the tiring route of professionalism such as vlogging, Twitch streaming, or esports gaming to earn money from games.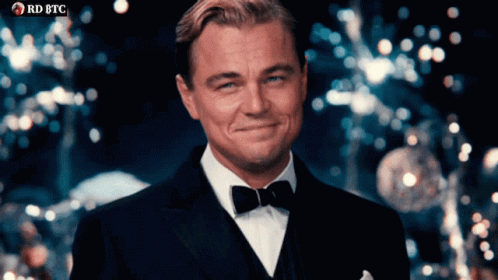 Source: www. tenor.com
But with GameFi projects, players can acquire in-game rewards by winning the tasks and progressing through various game levels. Unlike traditional games, here players gather rewards in the form of cryptocurrencies or NFTs based on that particular game model which carries measurable value even outside of the gaming ecosystem at NFT or Crypto marketplaces.
Difference: GameFi vs Blockchain Games
Gamified Finance, or GameFi, is usually used in the crypto spaces to describe Web3 gaming since the industry boomed in 2021. Blockchain gaming, on the other hand, is a product of a game-first protocol having a player-owned economy with a community backup.
To Know More Read: GameFi vs. Blockchain Gaming| How is it different? Can I Earn From GameFi Games?
How Does GameFi Work?
Source: www.forbes.com
Players on GameFi earn assets by completing tasks, fighting off player battles, or building unique monetized structures on their plots of virtual land. As par stated, GameFi incentivizes players in the form of cryptocurrencies or in-game assets like virtual land, avatars, weapons, and costumes. Each GameFi project provides a different model and game ecosystem.
GameFi offers game assets either in the form of NFTs following the blockchain model, which means they can be traded over NFT marketplaces.
Or, sometimes in-game assets need conversion into an NFT before trading them outside.
Or, some GameFi projects offer avatars and cosmetics that are purely visual and imply no effect on the gameplay and earnings.
Or, some GameFi models allow players to generate passive income without even participating in the game, via staking or lending their gaming assets to other players.
Important GameFi Terms You Should Know
1. Play-to-Earn Model (P2E)
Source: www.medium.com
Play to Earn Model is the most commonly used term discussed during GameFi or Web3 games. The Play-to-Earn (P2E) is one of the core models in GameFi projects. Whereas in pay-to-play model used in traditional video games where gamers first have to invest money to access the video game. Such as recurring subscriptions or game charges are paid to access Call of Duty game.
In GameFi projects mostly it allows players to have full control over their in-game assets. Though many Blockchain technologies do not work similarly. Therefore, make sure you understand how the specific GameFi model works and who is behind the project before getting into a P2E game.
One of the Popular play-to-earn NFT games is Axie Infinity which is Ethereum-based growing in fame since 2018.
Also Read: Top 5 Play-to-Earn Games That Can Make You Crypto Pro!
2. Digital Asset Ownership
Digital Asset Ownership means that the players can monetize their in-game assets in various ways. While in GameFi these assets are issued as NFTs in the blockchain entitled as NFT minting. In such a way, players get full control over their assets, along with authenticity and verified ownership.
For example, popular blockchain games like Decentraland yes! you're right- Netflix's Gray Man was promoted here, signifies the concept of land ownership.
Though, if you struggle with the fundamental concepts of cryptocurrency games. If you wish to explore how crypto games function? and how people earn big-loads of money from Cryptocurrency games. Then Also Read: Crypto Gaming Guide| How To Earn Money from Crypto Games?
FAQs
How do you make money from GameFi?
Players earn rewards in the form of cryptocurrency and NFT on GameFi. These tokens are offered when the player completes chores, fights and progressing through the various game levels. Unlike traditional video games, here players can utilize or earn through their game assets outside of the virtual world too.
Is GameFi decentralized?
GameFi is taking gaming into a revolutionary new model. Bringing together the best out of gaming, decentralized finance(DeFi), and blockchain-powered NFTs and cryptocurrencies, yes GameFi is decentralized.
Does GameFi have a token?
GameFi tokens are majorly cryptocurrencies which are available on P2E video games that use blockchain technology system for gaming.
Are video games considered GameFi?
No, Traditional video games are not GameFi projects. But players can use in-game currency and collect digital assets to upgrade their characters. Though these assets earned can never be traded outside of the game in case of Traditional video game.
To stay updated with all the trends of Blockchain or any new form of decentralized model stay tuned with Jagran Play Blogs. Share it with your crypto buddies or newbies to have more fun.