Dark Forest First Ever Sci-fi Blockchain Game With Awesome Cryptography
Are you ready to try a whole new blockchain universe? A nerdy kid from MIT has something for you then! Dark Forest- a Sci-fi Blockchain game that functions over Ethereum & zk-SNARKs is a fab game to play. Here's how it is different from other crypto games...
The world of blockchain is reaching unique & innovative heights of creation. An MIT graduate Brian Gu under the pseudonym Gubsheep has created an incredible blockchain game- Dark Forest. Well, what is so new about it? you might wonder. As there are tons of blockchain games in the digital market released almost every day.
But Dark Forest is one of the first ever decentralized incomplete-information games that has come to the surface with a fabulous design of cutting-edge cryptography. In fact, it is being stated as one of the most complex blockchain games now.
Dark Forest's Impact on Blockchain World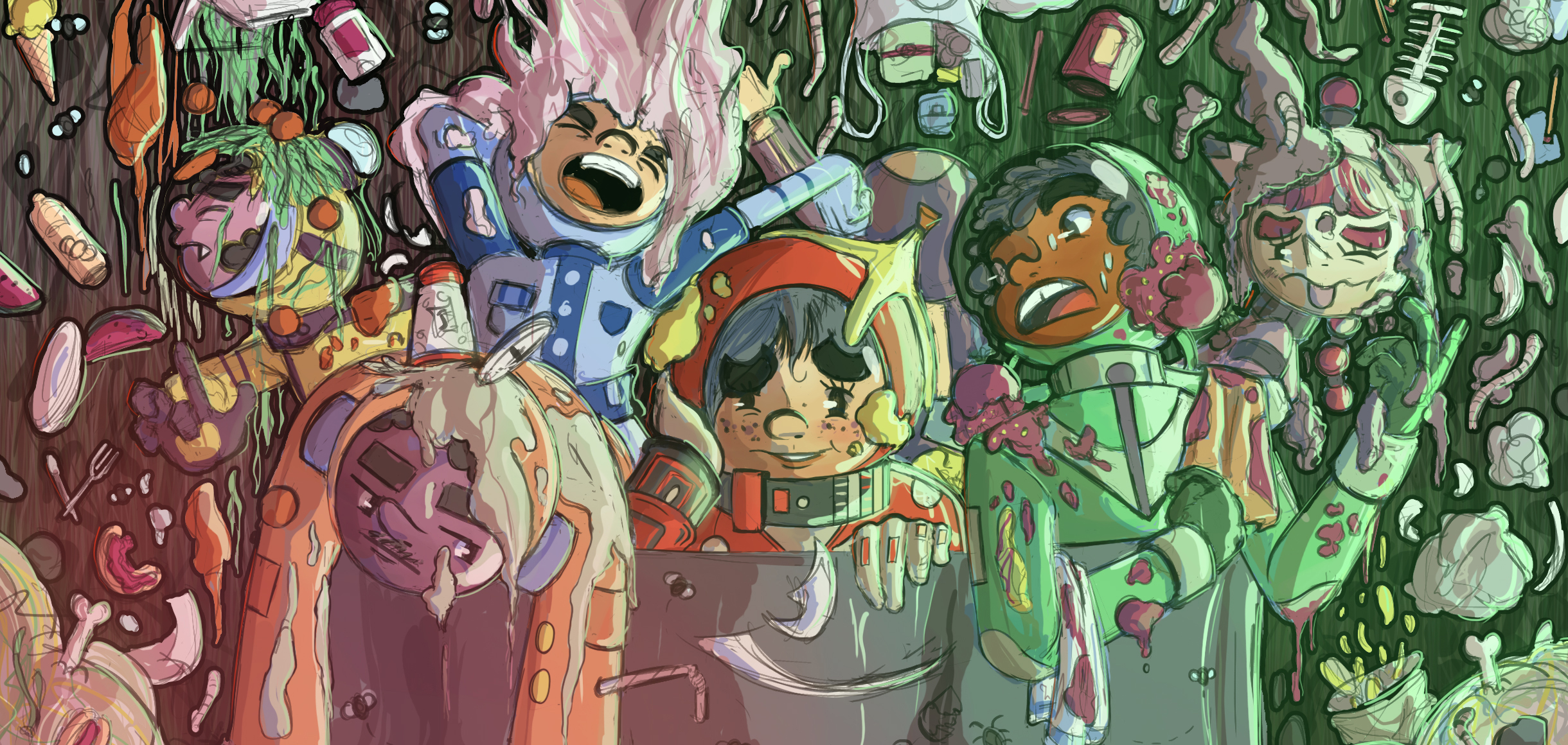 Source: zkga.me
Redefining the possibilities of web3 games and their limits. Many critics are complementing Dark Forest as a perfect example of a unique intersection between gaming and cryptography. They even added a distinct sci-fi gaming element to this popular blockchain game, that's "new" for us at least!
Under the application of cutting-edge technologies such as zk-SNARKs that we haven't seen before in any cryptocurrency game. The Dark Forest is definitely touching all the exclusive miles stones in its realm. According to the creators of this epic blockchain game, they are aiming towards a 'new vision for the metaverse 'altogether. They are trying to evolve technological innovations in such a way that the game can foster a transparent blockchain and host autonomous, decentralized digital worlds within the same subset.
What is Dark Forest?
Dark Forest is a blockchain game built on a decentralized system of Ethereum with zkSNARKS. It is a powerful cryptographic tool that allows players to move all across the gaming arena without revealing that information to other players.
Dark Forest wishes to explore the infinite universe while competing with hidden opponents under the major target of discovering and capturing other planets. It targets the player to accomplish round-based competitive tasks. Initially, a small portion of their map is only available to the players, while the rest of- the locations, movements, and planets of their opponents, are concealed behind a cryptographic fog of war.
As players go through the unknown void under the desire to conquer more planets the universe gradually becomes visible to them. All the progress is recorded meticulously on the blockchain and validated, but the BEST PART IS... their coordinates in the universe remains hidden from other opponents.
What So Unique About Dark Forest?
Functioning over the advanced applications of zk-SNARKs on Ethereum, Dark Forest allows transparency of blockchain transformation. Unlike other online strategy games which are based solely on servers for their functioning. Dark Forest runs on a decentralized blockchain system where a player doesn't possess a single control over the results of their actions. Along with that, none of the players has any knowledge about other users too.
Whereas the substitution of advanced cryptography in Dark Forest Crypto Game not only serves it as an interesting and complex game design but also gives players a window of diverse activities that can be used beyond their common financial functions.
Altogether Dark Forest Blockchain Game might become a revolutionary creation leading towards constructing and hosting shared decentralized metaverses which will have no ownership or stopping. Let's see what the future of blockchain gaming beholds for us.
To keep yourself updated with such latest gaming news keep reading Jagran Play Blogs. You can also prefer playing our free online games on Jagran Play when you wish to entertain or impress your friends or your girlfriend/boyfriend or an alien (who knows!) Tell us on our socials what more you'd like to know about gaming. We would love to help Bruh!
FAQs
What is Dark Forest Crypto game?
Dark forest Crypto game is a unique culmination of gaming and cryptography. It takes you over an enthralling journey with an unpredictable quest to explore. You encounter a vast blockchain-supported universe and conquer other hidden planets by dodging the attacks of lurking opponents.
Can you make money playing dark forest?
Directly, No. As Dark Forest is not created majorly for yielding out money to its users. None of the game mechanics offer tasks that pay directly to the user. But the assets earned can be further traded in the future once it becomes popular in the Crypto world.
What I have to do in the Dark Forest game?
Dark Forest is a sci-fi conquest game based on Ethereum. Here players have to find and acquire other planets in an infinite, cryptographically-specified universe of blockchain. The UNIQUE part is -Dark Forest utilizes zero-knowledge proofs to validate the player's movement in the game. That means, without sharing any information with other players a player can easily explore the entire game.